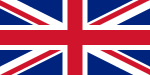 The process controller Codix 566 with totaliser function displays measured values from all common strain-gauge inputs in high resolution. In addition it can monitor and control 2 limit values.
These fast displays set new standards when it comes to user friendliness. Their easy-to-read 14-segment LED display, easyto- understand running help texts and a practical quick-start guide eliminate the need to wade through time-consuming full instruction manuals.
With optional analogue output.
供电电压
100 - 240 (± 10%) VAC
10...30 VDC

输入
灵敏度:3.3 - 3.0 - 2.0mV/V
灵敏度:1.5-1.0mV/V

输出
模拟量输出: 4...20 mA
模拟量输出: 2...10 V
模拟量输出: 0...20 mA
模拟量输出: 0...10 V
2 x 继电器开关

外形尺寸
96.00 x 48.00 x 102.00 mm